In order to make you discover the beauty of this magnificent region you can rent our guesthouses, le Vignoble, le Rosier, la Cabrette and le Pigeonnier.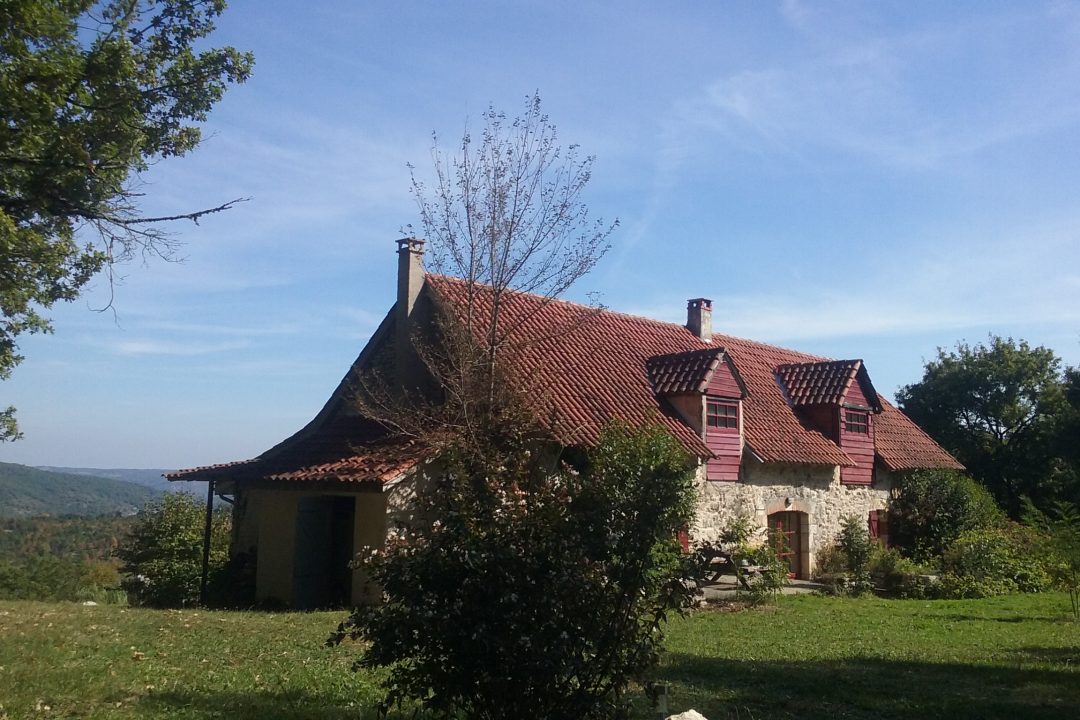 Old sheepfold renovated and divided in two guesthouses (Le Rosier and le Vignoble), that can comfortably accommodate eight people. With two terraces equipped with an outdoor table and a barbecue, you will be able to enjoy plainly being outside.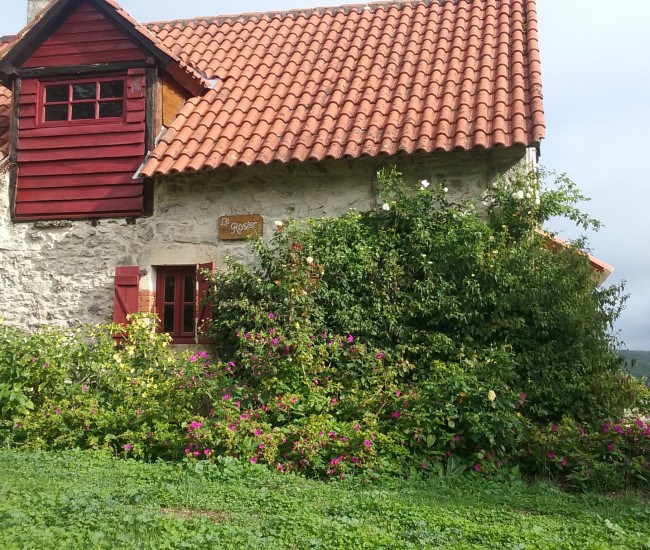 Le Rosier and le Vignoble used to be one sheepfold and were renovated as two separated guesthouses. Le Rosier can easily accommodate six people. With a big terrace spreading on two sides of the house, you will be able to enjoy a superb view on the Massif Central while using outside furniture and the barbecue.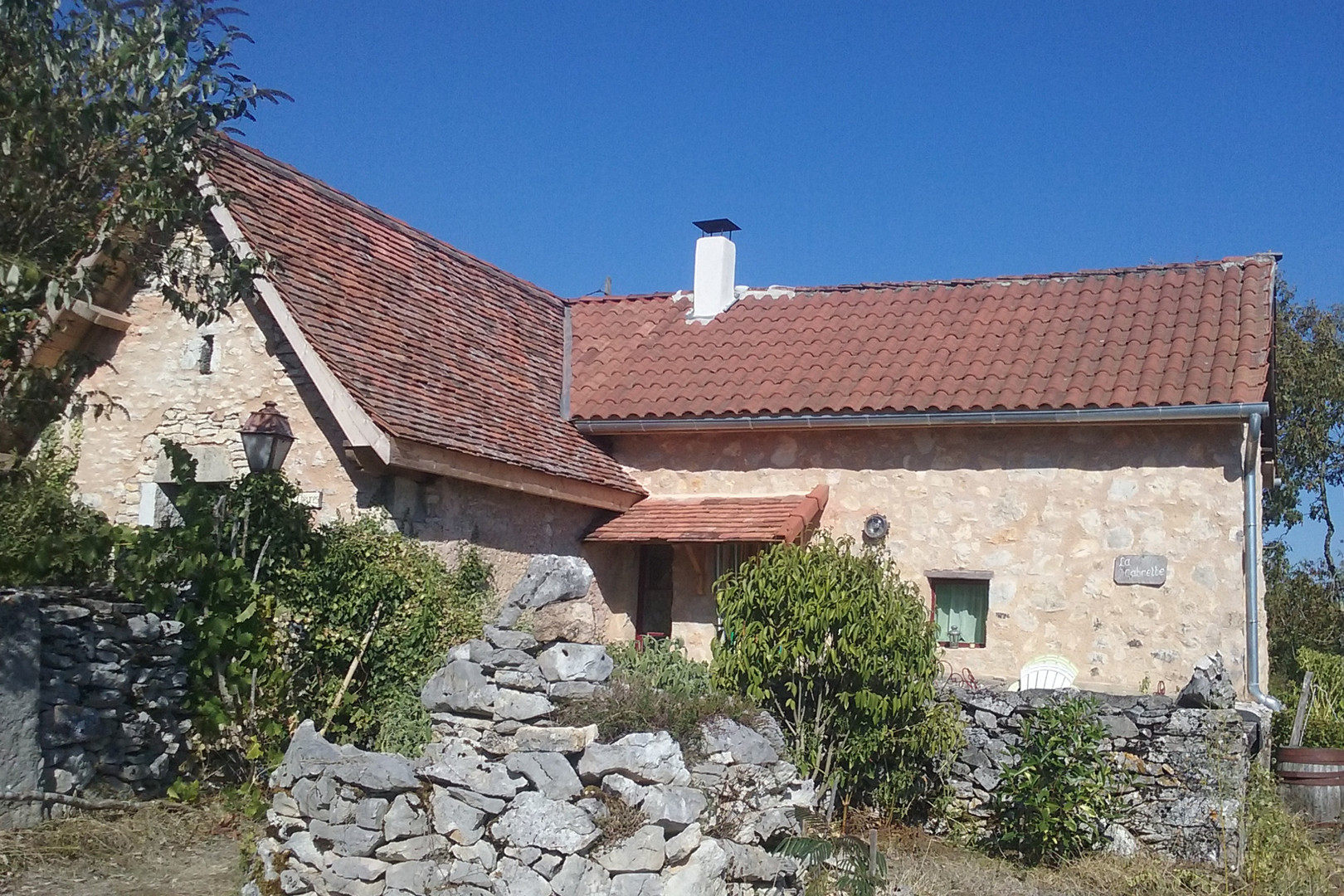 This place is an old barn renovated as a guesthouse for four people with a terrace in front equipped with a barbecue and outdoor furniture. This house is completely independent and has a panoramic view facing the Pyrenees.
Overview of the Métairie rouge in summer